Our Gynecology Clinic is a place where patients receive not only professional medical care, but also support and understanding in matters related to their women's health. We know that for many women a gynecological examination can be stressful and cause a lot of uncertainty and fear. That is why we focus on an individual approach to each patient, trying to ensure her comfort and full discretion.
Using our services, you don't have to worry that your visit is scheduled right after work. On site, you can use a comfortable bathroom and special clothing that gives comfort during the examination.
In our GlobalMedic Gynecological Clinic, we focus on innovation and advanced technologies. That is why we use the Videokolposcope HD-1000 – the latest generation device, which is widely recognized as a digital revolution in the field of early detection of precancerous changes and cervical cancer.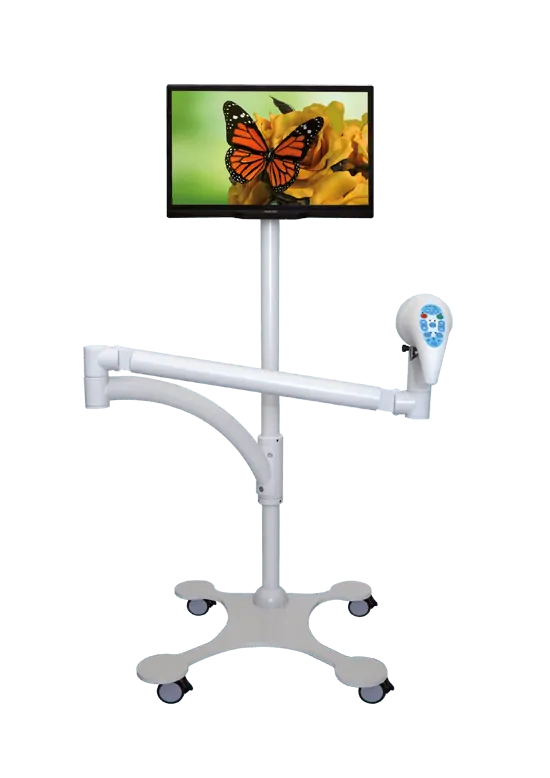 Gynecological consultations:
control tests
diagnosis of abnormal bleeding
diagnosis of menstruation
diagnosis of fibroids, cysts, polyps, tumors
treatment of inflammation of the reproductive organs
treatment of inflammations of the urinary system
contraception – advice, selection of methods
insertion and removal of intrauterine devices: classic and hormonal
Gynecological and endocrinological consultations:
the problem of early menopause
climacteric disorders
endometrial treatment
diagnosis and treatment of hormonal disorders in adolescence
menstrual disorders
Gynecological diagnosis:
basic colposcopy – PLN 120
extended colposcopy – PLN 250
basic cytology – PLN 60
extended cytology – from PLN 85
ultrasound examinations – from PLN 150
cervical biopsy – PLN 250
endometrial aspiration biopsy using Pipell – PLN 250
painless and quick removal of papillomas – from PLN 150
If you are interested in aesthetic medicine in the field of gynecology or the beauty industry, write to us, we will send you more information rejestracja@glogalmedic.pl
medical doctor
Viktoria Polegenka
Gynecologist, obstetrician and endocrinologist from Ukraine with permission to practice medicine in Poland
Learn more
Would you like to book an appointment?
or
leave us your details, we will contact you